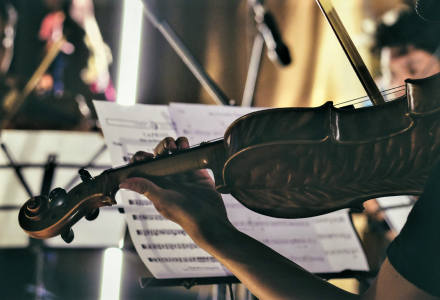 MUSIC THAT INSPIRE / COMFORT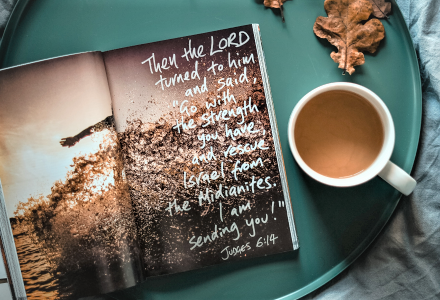 BIBLE VERSES AND INSPIRATIONAL QUOTES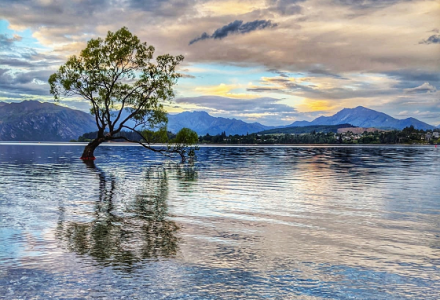 REFLECTIONS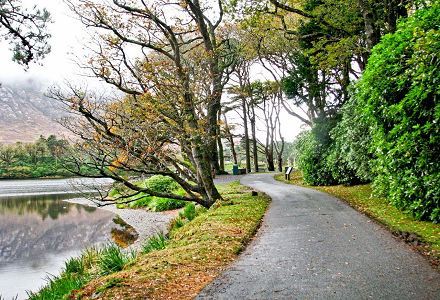 THE PATH TO HEALING – COPING WITH GRIEF
Close
MUSIC THAT COMFORT OR INSPIRE
Funeral songs are traditionally religious, however, modern songs for funerals can be almost any type of tune.  It is a personal decision and it all depends on the message that you want to give to your family and friends.
The Resting Place does have a collection of music and songs that we play at various stages of the sent off.
However, if you are choosing funeral music for a loved one to be played at any time whether at a private parlour or any wake location, we have put together a list of popular songs/music for your music inspiration.
Note:  All music videos will open in a new window
English
MUSIC / SONG COLLECTION: ENGLISH
Evergreen
Contemporary
Chinese (中文)
MUSIC / SONG COLLECTION:  CHINESE
Evergreen
Contemporary
Chinese Dialect (福建 / 广东)
MUSIC / SONG COLLECTION: CHINESE DIALECT (福建/廣東) SONGS
Other Languages
MUSIC / SONG COLLECTION: OTHER LANGUAGES
Classical / Instrumental
MUSIC / SONG COLLECTION: CLASSICAL / INSTRUMENTAL
Popular
MUSIC / SONG COLLECTION: POPULAR
BIBLE VERSES AND INSPIRATIONAL QUOTES
These are some bible verses that may bring comfort and hope for Christians mourning the death of a loved one.
Psalm 23:4 (NIV)
Even though I walk through the darkest valley, I will fear no evil, for you are with me; your rod and your staff, they comfort me.
Psalm 34:18 (NKJV)
The Lord is near to those who have a broken heart,
And saves such as have a conrite spirit.
Psalm 46:1-2 (ESV)
God is our refuge and strength, a very present help in trouble. Therefore we will not fear though the earth gives way, though the mountains be moved into the heart of the sea, though its waters roar and foam, though the mountains tremble at its swelling.
Proverbs 12:28 (NKJV)
In the path of righteousness is life, and in its pathway there is no death.

Ecclesiastes 3:1-4 (NIV)
There is a time for everything, and a season for every activity under the heavens:

a time to be born and a time to die,

a time to plant and a time to uproot,

a time to kill and a time to heal,

a time to tear down and a time to build,

a time to weep and a time to laugh,

a time to mourn and a time to dance,

Isaiah 41:10 (NKJV)
Fear not, for I am with you;
Be not dismayed, for I am your God.
I will strengthen you,
Yes, I will help you,
I will uphold you with My righteous right hand.
Matthew 5:4 (NKJV)
Blessed are those who mourn, for they shall be comforted.
Matthew 11:28-30 (NIV)
"Come to me, all you who are weary and burdened, and I will give you rest. Take my yoke upon you and learn from me, for I am gentle and humble in heart, and you will find rest for your souls. For my yoke is easy and my burden is light."
John 3:16 (NKJV)
For God so loved the world that he gave his only begotten Son, that whoever believes in him should not perish but have eternal life.
John 10:27-29 (ESV)
"My sheep hear my voice, and I know them, and they follow me. I give them eternal life, and they will never perish, and no one will snatch them out of my hand. My Father, who has given them to me, is greater than all, and no one is able to snatch them out of the Father's hand."
John 14:1-3 (NIV)
Do not let your hearts be troubled. You believe in God; believe also in me.2My Father's house has many rooms; if that were not so, would I have told you that I am going there to prepare a place for you?3And if I go and prepare a place for you, I will come back and take you to be with me that you also may be where I am.
Romans 6:4 (ESV)
We were buried therefore with him by baptism into death, in order that, just as Christ was raised from the dead by the glory of the Father, we too might walk in newness of life.
Romans 8:38-39 (NIV)
For I am convinced that neither death nor life, neither angels nor demons,[a] neither the present nor the future, nor any powers, neither height nor depth, nor anything else in all creation, will be able to separate us from the love of God that is in Christ Jesus our Lord
Romans 14:8 (NKJV)
For if we live, we live to the Lord, and if we die, we die to the Lord. Therefore, whether we live or die, we are the Lord's.
Philippians 3:20-21 (NKJV)
But our citizenship is in heaven, from which we also eagerly wait for the Saviour, the Lord Jesus Christ, who will transform our lowly body, according to the working by which He is able even to subdue all things to Himself.
2 Corinthians 5:1 (NLT)
For we know that when this earthly tent we live in is taken down (that is, when we die and leave this earthly body), we will have a house in heaven, an eternal body made for us by God himself and not by human hands.
"Reflections", is a collection of thoughts, biblical teachings on subject matters that are close to our hearts.  We do hope that such reflections will bring comfort to you.
A Gentle Reminder of God's invitation
A Gentle Reminder's of God's invitation
I believe many of us have attended funeral services of our close friends, colleagues, relatives and loved ones from our own families.
The passing on of a dear one is never a pleasant thing to all of us and sometimes it brings about traumatic experiences and painful memories which are not easily forgotten.
The Bible in (Psalm 90:10 ESV) tells us that the years of our life are seventy, or even by reason of strength eighty; yet their span is but toil and trouble; they are soon gone, and we fly away.
When we are young, we don't give much thoughts to such realities. We can be very engrossed in pursuing our education, charting our family future, marriages, personal goals, our career paths and achieving and building up our financial successes.
As we grow older and when many around us whom we know are passing on in lives, it begins to remind us that our lives can also become fragile, especially when we encounter fatal sicknesses which are inevitable in later years.
So, while still young and full of vigor, strength and vitality, it is very prudent for us to ponder the following questions:-
(1) What is the Purpose of Life?
(2) What is the meaning of Life?
(3) what is the purpose of my existence?
(4) Why are we here?
(5) What is my eternal destination when I passed on?
(6) Is there a Divine being and a Creator God?
And most importantly, why is there a God consciousness within me prompting me knowingly that there is a place called paradise (heaven) or hell?
In the Bible (Eccl 3:11), it says,
" He has made everything beautiful in its time. Also He has put Eternity in Our hearts, except that no one can find out the Work that God does from beginning to end."
Also in the Book of Romans (1:19-23) NKJV, the bible tells us that:
" Because what may be known of God is manifest in them, for God has shown it to them. For since the Creation of the World His invisible attributes are clearly seen, being understood by the things that are made, even His Eternal power and Godhead, so that they are without excuse, because, although they knew God, nor were thankful, but became futile in their thoughts, and their foolish hearts were darkened. Professing to be wise, they became fools, and changed the Glory of the incorruptible God into an image made like incorruptible man, and birds and four-footed animals and creeping things."
This message is an invitation from god to us while we are still living. He wants us discover that he is the creator god, who is the resurrection and the life ( John 11:24-25 ), and who has the power to grant repentance and forgiveness of our sins and give us the free gift of salvation.
In the New Living Translation in ( 1 Cor 15:54 ), it says " then, when our dying bodies have been transformed into bodies that will never die, this scripture will be fulfilled: " death is swallowed up in victory." at the sacrifice of Jesus at the cross of Calvary.
May the Lord bless you and keep you; the Lord make His face shine on you and be gracious to you; the Lord turn His face toward you and give you peace." ( Num 6:24-26 NIV)
Shalom!
"The Secret Place" of Protection
"The Secret Place" of Protection
READING PASSAGE: Psalm 91:1-16 NIV
1 "Whoever DWELLS in the SHELTER of the MOST HIGH, will REST in the SHADOW of the ALMIGHTY.
2 I will say of the LORD, " HE is my REFUGE and my FORTRESS, my GOD In whom I TRUST.
3 Surely HE will SAVE you from the FOWLER'S SNARE and from the deadly PESTILENCE.
4 HE will COVER you with his FEATHERS, and under HIS WINGS you will FIND REFUGE;
HIS FAITHFULNESS will be your SHIELD and RAMPART.
5 You will NOT FEAR the TERROR of night, nor the PESTILENCE that stalks in the DARKNESS,
6 nor the PLAQUE that destroys at Midday.
7 A THOUSAND may fall at your side, TEN THOUSANDS at your right hand, but it will not come near you.
8 You will only observe with your eyes and see the punishment of the wicked.
9 If you say, The LORD is my REFUGE, and you make the MOST HIGH your DWELLING,
10 no harm will overtake you, no disaster will come near your tent.
11 For HE will command HIS ANGELS concerning you to GUARD you in all your ways;
12 they will lift you up in their hands, so that you will not strike your foot against a stone.
13 You will tread on the Lion and the Cobra; you will trample the great Lion and the serpent.
14 Because he " loves me," says the LORD, " I will RESCUE him; I will PROTECT him, for he acknowledges my name.
15 He will call on me and I will answer him; I will be with him in trouble, I will deliver him and honour him.
16 With long Life I will satisfy him and show him my SALVATION.
The Following HEBREW WORDS describes the " SECRET PLACE"


MISTAR (Strong 4565) – A hiding place. Concealed from view.

CETHER (Strong 5643) – covering, shelter, hiding place, secret place.

SATAR – Place of Safety, shelter

SAME – Learning in the Heart of God, receiving support.

TAW – Understand Truth of the knowledge of God.

TIKKUM – receiving Repair or restoration and Guidance through our difficulties

RESH – Truth and under the shadow of God through His Spirit.

WHAT IS THE SECRET PLACE?


JESUS is the Owner of the Secret place. (HE INVITES US: Rev 3:20).
HE knocks at our hearts to come in to dine with HIM.
God has an INNER CHAMBER to listen to us (Matt 6:5-6) with HIM alone. It is also the Bridal Chamber
He has a pavilion to hide us, in secret in time of trouble (Psalm 27:5-7)
God HIMSELF is our HIDING PLACE (Psalm 32:7).
Our Life is HIDDEN IN CHRIST (Col 3:3).
HE hides and protects us in the mother's Womb in secret when HE created and formed us (Psalm 139: 13-15) verse 15 "  My frame was not hidden from you when I was made in the SECRET PLACE, when I was WOVEN together in the depths of the Earth "
God allows Moses to see HIS GLORY from a SECRET PLACE (a cleft in the Rock) (Ex 33:20-23).

GOD WANTS US TO TABERNACLE with HIM.
The INNER SANCTUARY is the HOLY OF HOLIES where God wants us to be.  IT Is a place of Worship, Intimacy and to enjoy HIS PRESENCE forevermore.
It is in the Inner Sanctuary, where we find PEACE, STRENGTH and VICTORY.
HE gives us a NEW HEART of Flesh and a NEW Spirit (Eze 36:26) to be ONE in Christ in UNION with HIM.WE need to GUARD our HEARTS (Prov 4:23-27) and MINDS (Rom 12:2) from the storms of lives and contamination in our INTIMACY with Jesus IN THE INNER CHAMBER/ SANCTUARY.  Any bitterness, unforgiveness, angers, immoralities etc…. will destroy the Intimacy in the Secret place.  We will not experience the PEACE OF GOD which surpasses all understandings in our relationship with God and others. (Phil 4:4-7)
To GUARD the SECRET PLACE and INNER SANCTUARY Intimacy, we need to understand the " MARY and MARTHA PRINCIPLE " to enjoy Jesus's presence (Luke 10:38-42).
(verse 41- 42)
" Martha, Martha, the Lord answered "you are worried and upset about many things, but few things are needed, and indeed ONLY one. MARY has chosen what is better, and it will not be taken away from her.".
WHAT IS GRIEF
Grief is a natural response to a loss.  It is that emotional suffering and pain that your feel when someone you love is taken away.  Very often, this loss can be overwhelming.  One may experience emotions such as anger, sadness, disbelief, guilt, disillusioned.  You may also find that you have difficulty in sleeping, eating, and getting on with your normal daily activities.  These are normal reactions to pain and the more significant a loss, the more intense the grief will be.
Coping the loss of a loved one is one of life's biggest challenges. There is no right or wrong way to grieve.  How you grieve depends on many factors. (such as your life experiences, your faith, your personality and your coping mechanism, and as well as how significant the loss was to you)
Know that the grieving process takes time and healing happens gradually.  It cannot be forced or hurried. Some people take weeks to heal, others may take months. There will be those who will take years to recover.
Here are a couple of links to access related publications to help in grief management.

Grief Counselling and Support Groups
If the symptoms do not improve over time, then it is necessary to seek help. You can talk to church pastoral team or reach out to support groups or counselling centers.
SAGE counselling centre
1 Jurong West Central 2
#06-04, Jurong Point Shopping Centre
Singapore 648886Tel: (65) 6354 1191
Hotline: 1800-555-5555
Caters to seniors aged 50 and above
O'Joy Care services
Blk 5, Upper Boon Keng Rd, #02-10, Singapore 380005

Tel: (65) 6749 0190

For individuals age 18 and above
Child Bereavement Support Singapore (CBSS)
https://www.cbss.sg/
For newly bereaved parents
Samaritans of Singapore (SOS)
10 Cantonment Close, #01-01, Singapore 080010

Hotline: 1800 221 4444

For individuals who are coping with a loss through suicide
Do visit the following links for more support centers contact details.